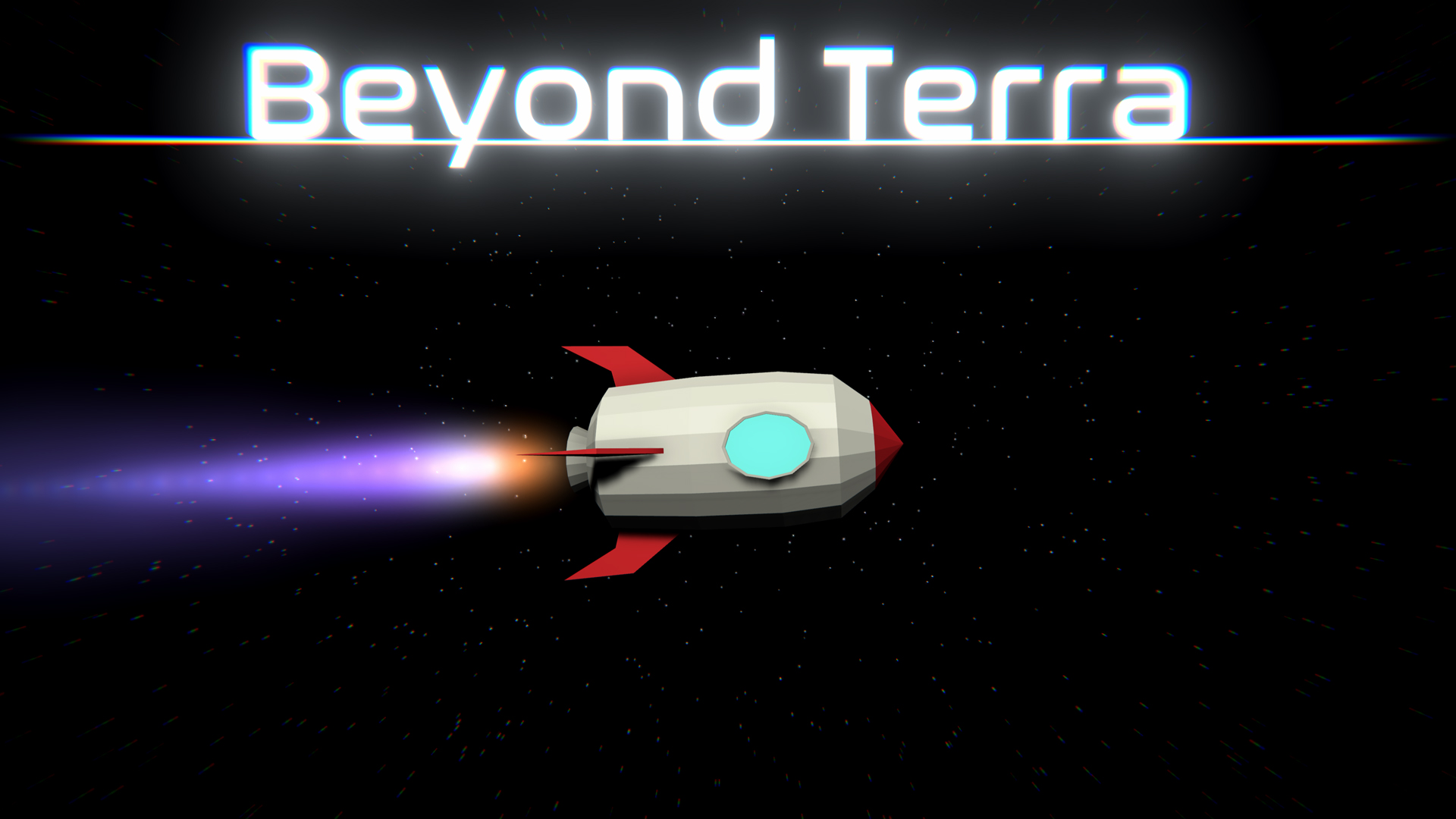 Beyond Terra
A downloadable game for Windows
Description >_
You and your crew crash land on an alien planet. Stranded on unknown territory with no guarantee of being rescued, you must scavenge for supplies so you can attempt to escape.
Beyond Terra incorporates survival gameplay elements while also giving players an end goal to work towards. To escape the alien planet, you must find a way to infiltrate a tall tower called the citadel and steal a spacecraft to get back to base.
Features >_
Multiplayer Co-op
Randomly generated items and enemies
Random events such as meteor showers, robots roaming the landscape and cargo ships flying overhead
Lots of items and weapons
An end goal (This isn't just another endless survival game)

Install instructions
Open the .ZIP file and extract it
Open BeyondTerra.exe
Done!
Comments
Log in with itch.io to leave a comment.
my pc is too much of a potato to handle potato pc settings:(
RIP
Have you tried turning down your resolution? That makes the greatest impact on FPS
This game is a masterpiece!
A great idea and a great implementation.

I love playing games on an alien planet
Aye thank you! :D
Looking back at this project, it was a bit rough around the edges but I have greater things in the works if you want to check it out!
hey how do you play multiplayer?
Really love this game. Is there any way to save, though? I was playing multiplayer and when I logged out, (I was hosting) and got back on, everything was reset. I love the non-complicated way of getting stuff by exploring and finding instead of crafting/researching.
Thanks so much man I appreciate it! I'm sorry but there is no way to save and load in the current version. I haven't touched this project in over a year so I don't think I'll be adding anything to it but I have bigger, more polished projects in development.
Ok, can't wait to see what else you've got planned!
plz add a crafting system
Man... This seemed simple and stupid at first but under it's unpolished and "cheap" game mechanics and graphics this was the only game that has actually kept my intrest to the end in a very long time. This was awesome! it left me wanting more! Highly recomend to anyone whos bored waiting for something or just wants to play a fun yet slightly challenging game. it's easy enough to keep my intrest but it's challenging enough to not blast through it and I love it to bits.
i want a player to play with me
I like this game, it does feel a little empty without some ambient music to follow with the game, if you add a bit more to the environment too as i feel it is a bit empty (such as more random rocks and textures...also sounds) this would be really great.
Thank you for the feedback :D I found out the hard way that making an open world by yourself is super time consuming so thats why the environment can seem very empty. I appreciate the criticism so i can improve as a developer :)